According To Fortune Magazine, Over 1700 New Millionaires Are Created Every Day.. But How Do They Do It?
FREE DOWNLOAD Reveals "The Secret To Becoming Wealthy In The New Age And How I Designed My Best Life!"
FREE
DOWNLOAD Reveals
"The Secret To Becoming Wealthy In The New Age And How I Designed My Best Life!"
Download your free copy of "The Millionaire Shortcut" and you'll quickly discover…
Why the amount of people who become millionaires every year is increasing rapidly

The simple 'hack' I used to shorten the process of becoming a millionaire and how to start using it today

Plus a bonus video on the next page that brings it all together so you can move forward with 100% confidence!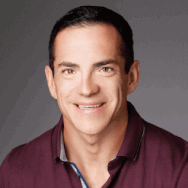 "As an online entrepreneur for the past 20 years, tons of people have asked me how I went from scraping by playing the piano in bars to creating my own thriving digital business.
That's why I put together this no-cost, deep dive PDF guide so you can discover the same crucial keys that will help you launch your own digital business so you can level up your entire life!
So click that button above ASAP so you can download your free copy now!"
- Jeff Lerner
This site is not a part of the Facebook and/or Google Inc. Additionally, this site is NOT endorsed by Facebook and/or Google in any way. FACEBOOK is a trademark of FACEBOOK, Inc.
ABOUT THE FREE TRAINING: At the end of the training, I'll be making an offer for people who want to have access to a program that will help implement what they learn on the training and more. This is completely optional. The free training video lasts about 15 minutes and if you don't want the program, you can leave without buying anything.
EARNINGS CLAIM STATEMENT: Entre Institute is a company dedicated to helping people achieve their self-education, and self-employment goals. We provide quality online training programs to people who seek freedom of time, and freedom of location. This statement is available online through the link here.
*INCOME DISCLAIMER : This website and the items it distributes contain business strategies, marketing methods and other business advice that, regardless of my own results and experience, may not produce the same results (or any results) for you. entretrainingclass.com makes absolutely no guarantee, expressed or implied, that by following the advice or content available from this web site you will make any money or improve current profits, as there are several factors and variables that come into play regarding any given business. Primarily, results will depend on the nature of the product or business model, the conditions of the marketplace, the experience of the individual, and situations and elements that are beyond your control. As with any business endeavor, you assume all risk related to investment and money based on your own discretion and at your own potential expense.
REFUND POLICY: The public price of Entre Blueprint online video training course is $39. Entre Institute complies with the Magnuson-Moss Warranty Act (full document, backup) in the warranty (aka Refund Policy) that it offers consumers of its product's. The full text of the refund policy is available online by clicking here.
© 2021 ALL RIGHTS RESERVED. UNAUTHORIZED DUPLICATION OR PUBLICATION OF ANY MATERIALS FROM THIS SITE IS EXPRESSLY PROHIBITED. ALL PRODUCT NAMES, LOGOS, AND BRANDS ARE PROPERTY OF THEIR RESPECTIVE OWNERS. ALL COMPANY, PRODUCT AND SERVICE NAMES USED IN THIS WEBSITE ARE FOR IDENTIFICATION PURPOSES ONLY. USE OF THESE NAMES, LOGOS, AND BRANDS DOES NOT IMPLY ENDORSEMENT. THE VIEWS AND INFORMATION CONTAINED WITHIN THIS WEBSITE ARE PROVIDED FOR INFORMATIONAL PURPOSES ONLY, ARE NOT MEANT AS FINANCIAL ADVICE, AND REPRESENT THE CURRENT GOOD-FAITH VIEWS OF THE AUTHORS AT THE TIME OF PUBLICATION. THE ABOVE STATEMENTS ARE A REPRESENTATION OF VENDOR'S EXPERIENCES. EVERY EFFORT HAS BEEN MADE TO ACCURATELY REPRESENT THIS PRODUCT AND ITS POTENTIAL. EXAMPLES AND TESTIMONIALS IN THESE MATERIALS ARE NOT TO BE INTERPRETED AS A PROMISE OR GUARANTEE OF RESULTS. THIS PRODUCT'S POTENTIAL IS ENTIRELY DEPENDENT ON THE PERSON USING IT, AND THEIR CURRENT SITUATION.